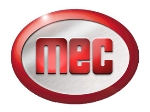 Auto-Mate system #9130
Automate your MEC 9000G and 8567 Grabber series machines.
Handloaders who produce a lot of shells for clays and field need automation both for speed and absolute consistency with crimps and wad seating.
The Auto-Mate, designed and manufactured by MEC, retains all the advantages of manual operation without complicating the process. Compared to full-hydraulic operations, the Auto-Mate is easy to set up and use, reasonably priced, safe and the tested design is very reliable.
The Auto-Mate system is powered by electricity. Designed by MEC's engineers for safe operation, it cycles on a simple, industrial two-button system. The Auto-Mate runs smoothly and will allow you to concentrate on better and more shells from every reloading session.
The Auto-Mate is also available to fit any 9000G or 8567 Grabber or as a complete package, which includes a MEC 9000G reloader.
The 9000G with the Auto-Mate system is packaged as part #1309000E.
*This product is drop shipped directly from the manufacturer and may incur additional shipping time. Actual stock of this product from our manufacturer may not be accurately reflected online. Please contact our customer service department at info@ballisticproducts.com or 1-888-273-5623 if you have any questions regarding your order.