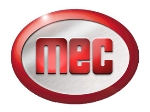 MEC Bullet Puller
The ideal tool for reloaders looking to remove abrasive foreign particles that can scratch the inside of reloading dies. Case tumblers clean and polish brass to a brilliant ?nish before loading. Your press and dies will operate more smoothly and your ?nished reloads will look like new using, the MEC tumbler. The see through polycarbonate lid lets you see the progress without turning off the motor.
Quickly removes your bullets without damaging the bullet or the case.
Rubberized grip is easy on your hands
Simply insert the bullet with the corresponding cap piece and strike against a hard, flat surface.
Comes with 4 collets for a variety of bullet sizes up to 45 caliber.

Bullet Puller
#13011095
Made in USA