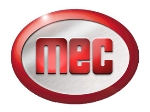 MEC Metal Drop Tube #8205
Drop tubes occasionally must be replaced on MEC loaders. We prefer this type.
A progressive reloader in 20 GA. uses #8205 (long drop tube) on the powder side and a #8205-28 (short drop tube) on the shot side.
Per MEC's instructions: "Our part numbers for the metal drop tubes for our progressive reloaders is: 8205 for 12 GA & 16 GA (powder & shot side) 8205 for 20 GA (powder side) 8205-28 for 20 GA, 28 GA & 410 (shot side) 605-28 for 28 GA & 410 (powder side)"
MEC authentic replacement part.
Other MEC parts and accessories to make your life easier:
MEC EZ-Fill Funnel (#1308994)
is another gizmo from MEC that works well as a partner product to the MEC shot/powder bottles. Together, these tools make loading so much easier and less frustrating. If you've ever poured shot or powder, then you have spilled costly shot or powder. This is just inevitable. Limit your costly spills and the expletives that emanate from your reloading bench with this simple funnel.
The EZ-Fill Funnel fits directly over all MEC (large or small) shot and powder bottles for easy non-spill fills. It couldn't be any easier and it will pay for itself in no time.
Click here to view MEC Bushing Chart

Curmudgeon's Loading Tips:
The Universal Charge Bar is an alternative product that may save you money and storage space. Some people prefer using their bushings with original MEC Charge Bars, while others like the universal adjustability of the Universal Charge Bar.
HOT-RODDING YOUR MEC RELOADER:
You can improve MEC performance with just a couple convenient accessories:
Better Crimps: When loading new/primed hulls, your crimps may not stay closed if you are using a standard plastic crimp starter. The Super Crown Crimp Starter is designed to put a lasting crimp memory into new plastic, essential for tight and functional crimps on new hulls. The Super Crown also provides better crimps on once-fired hulls too.
For more great load data and loading hints, click on the Curmudgeon and sign up for our weekly email updates and product specials.

MEC Replacement Part/Accessory
Made in USA