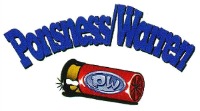 L/S-1000 Reloader
The L/S-1000 is the only fully progressive reloader that loads lead, steel, ITX Shot and other types of non-toxic shot without the need for any type of conversion kit. The smooth, quiet index system automatically aligns each shell at every station. With each cycle of the operating handle the L/S-1000 automatically indexes, deprimes, precrimps, final crimps and ejects a completed shell. Primers are easily filled in the primer feed tray and then freely slide down the track, into the primer feed assembly.
Bushings included with the reloader are X and #S15. There are no primer tubes to fill and you can count the remaining primers at any time during the loading process. The shell holders and primer knockout/resizing assembly ensures that low or high brass shells are easily resized to factory specifications. This means that resized shells will always feed and chamber in any type of shotgun, any action.
Features:
The L/S-1000 comes with the revolutionary Grivory Die Removal System.
The Grivory Die Removal System Loads all types of shot.
The Precise Uni-Drop system drops any shot size, up to and including #BB
Smooth, quiet index system automatically aligns each shell at every station
12 gauge model loads 2-3/4" and 3" shells
10 gauge model loads 3-1/2" shells

Curmudgeon's Loading Tips:
Resizing, crimping and versatility: These are the three most important aspects of a reloader. This is why I really enjoy loading on PW reloaders. The more you load, the more you'll appreciate how well this reloader does the fundamental and most important things. If you are experience resistence when resizing hulls, try just a little bit of Mica Wad Slick on the brass and/or sizing die.
For more great load data and loading hints, click on the Curmudgeon and sign up for our weekly email updates and product specials.

Product Type: LS1000 Progressive Reloader
Size: 12ga 2-3/4" and 3"
Made in USA
*This product is drop shipped directly from the manufacturer and may incur additional shipping time. Actual stock of this product from our manufacturer may not be accurately reflected online. Please contact our customer service department at info@ballisticproducts.com or 1-888-273-5623 if you have any questions regarding your order.