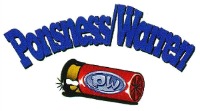 Ponsness/Warren Metallic II Rifle & Pistol Reloader
A Semi-Progressive Single-Stage Rifle and Pistol Reloader
From the company whose reputation is quality and precision comes another fine loading tool - the rugged Metallic II rifle and pistol press.
Ponsness/Warren has designed a totally unique and innovative loader capable of loading 150 rounds or more per hour with utmost precision.
The Metallic II has power to spare for:
Reforming brass
Resizing cases
Reloading tough calibers
Built with the same high-quality castings as the shotshell line and the Metal-Matic P-200, the Metallic II is precision-machined and coated with a silver vein black plastic applied electro-statically and kiln-heated for durability and a great, solid appearance.
Features:
The die head has five tapped 7/8-14 holes to accept standard dies, powder measure or other accessories.
Conversion from one caliber to another is accomplished in less than five minutes. Once the case is inserted into the shell holder, it is not removed until the case has been resized, new primer seated, powder dropped, and bullet seated and crimped.
A depriming tube removes spent primer and residue, keeping the priming area clean.
An automatic primer feed allows for control of the primers at all times, without touching or contaminating them.
Available optional features include: Additional die heads (for additional caliber capacity), A powder-measure extension tube to accommodate any standard powder measure.
Metallic II comes complete with small and large primer seating tools and automatic primer feed. It is sold without dies, powder measure or shell-holder.

Complete instructions included
Semi-progressive single-stage reloader
P/W Model: METALLIC II
Made in USA