Slug Loading Manual, 9th edition
The world's only loading guide dedicated completely to the shotgun slug shooter and handloader. Learn about the historical development, terminology, and designs of the world's most effective slugs.
Includes detailed instructions on loading slugs for customized performance. In-depth descriptions and tutorials on roll crimping, using the Hull Vise and other tools, and the optimal applications to maximize your slug performance.
471 loads: combinations best suited to your shooting conditions and shotgun, smoothbore or rifled.
Numerous slug types are listed, described, and reviewed.
Applications and step-by-step loading instructions for each type and gauge.
Shotgun setup and options are also covered.
Full-color manual, 96 pages
The world's finest photography of slugs
Includes data for 10ga, 12ga, 16ga, 20ga, 28ga & .410

Shipping
: Free Shipping on BP Manuals and Brochures. Items that do not qualify for free shipping can be added to your order, but they will be charged shipping according to their weight. Offer valid for a very limited time within the U.S. only. Standard ground shipping only; BPI reserves the right to select carrier. Offer cannot be combined with other offers/codes or replacement orders. Offer is not retroactive and cannot be applied to prior orders.
Note: This data supersedes all previous published data.
Printed in USA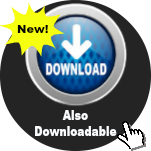 *NOTE:
Some slugs pictured on the front cover are not available for handloading and have no accompanying data.