The Status of Steel Manual, 21st edition

2023: The new 21st edition contains dozens of new loads.

For over 42 years: The world's most complete steel shot handloading resource.

The latest edition of The Status of Steel lists BPI's entire steel shot load library, over 370 loads from 10ga to .410 bore. Loading steel shot is easy and entertaining with our step-by-step system. All you have to do is follow our easy-reading, instructional format. Soon you will be loading high-performance, custom-made ammunition designed for YOUR type and style of shooting. Join the Curmudgeon and decades of non-toxic loading experience. Our information and loading secrets are all you need to become more proficient at the art of shotshell reloading.

Status of Steel explores the physics and fundamentals of steel shot ballistics. We tell you what works and why it works. We also explain the ballistic advantages gained by using specific high-performance components and particular reloading tools and techniques. A complete how-to section describes tools and accessories and how to use them to maximize your performance and consistency.

Our latest edition has been expanded with new components and powders. We've also added an enlightening chapter that compares primers. We've included testing results that will clear up myths. We've also added the latest technical developments from our ballistic lab and many new loads for your favorite components.

Updated chapters detail the evolution of the modern high-performance shotshell; defining a link from roots of invention to modern applications. We thoroughly explain the logic behind the physics of steel shotshells, allowing the reader/handloader to better select optimal loads for their specific shooting conditions.
Detailed illustrated component summary section with clear, easy-to-follow descriptions, specifications, and recommendations.

Comprehensive subject index and component abbreviation guide makes The Status of Steel an easy-to-use reference manual. Truly, it is the only manual of its kind in the world.

Extensive load data library with all our steel loads for 10, 12, 16, 20, 28 and .410.
Product Type: Loading manual and application guide
Length: 138 pages.
Details: Over 370 lab-tested load recipes in steel shot.

Shipping: Free Shipping on BP Manuals and Brochures. Items that do not qualify for free shipping can be added to your order, but they will be charged shipping according to their weight. Offer valid for a very limited time within the U.S. only. Standard ground shipping only; BPI reserves the right to select carrier. Offer cannot be combined with other offers/codes or replacement orders. Offer is not retroactive and cannot be applied to prior orders.
Note: This data supersedes all previous published data.
Printed in USA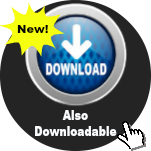 Knowledgeable shotgunners are talking about The Status of Steel>:
"The light shot load/high velocity theory was first introduced to me a few years ago when I read The Status of Steel. This book really made me think about what I had been shooting ducks with, and changed my thinking and attitude about steel."
~Scott E. Mayer, American Rifleman magazine

"I picked up a copy of The Status of Steel. I read every word in it and I found it very helpful. But what I enjoyed the best was the clear and often quite humorous writing. Whoever wrote that did one hell of a job. I tend to be the kind of guy who reads all the directions and I found this manual quite worthwhile while being wryly amusing at the same time. The author had a distinctive tone that stood out from other technical writing. I'd have to say it was the best instruction manual I've ever read."
~B. Brunner, Brooklyn Park, MN

"Status of Steel manuals have opened my eyes to the science and potential behind making steel a very effective payload. I have cleanly taken ducks and geese out to 50 yards. My friends have been amazed at the effectiveness and lethality of my loads."
~P. Groschel, Roy, WA

"I just received your catalog and the Status of Steel. I am very impressed with the time you have obviously committed to this information base."
~F. Meador, Oklahoma City, OK


"Ballistic Products' The Status of Steel must be one of the best reloading manuals on the market today!"
- Derek Robinson, from Facebook



"Load i.d. 100802-2333 using #4 steel, thanks Status of Steel. Mallard at 40+ yards hit the water feet up "toast!"
- Joe Glazer, from Facebook


"You will be pleased to know that the information gleaned from the Status of Steel and the Mighty Ten Gauge has been a catalyst in changing the waterfowl permit to include the 10 gauge for all species and the allowance of steel shot larger than #BB. BPI's wealth of information has been an edifying experience, to say the least ,and is now having an impact in 'Down Under'."
~Tim Lloyd, Queensland, Australia