The Sixteen Gauge Manual
Completely updated and expanded with gauge comparisons; non-toxic pellet information and applications; maintenance; component profiles; charts; specialized loading tools and gauge specific loading techniques.
The 16 Gauge Manual is long recognized as a vital guide for anyone who decides to make the most of this oft-overlooked gauge. The new revision also includes a parts and firearms source guide; an ammo log and all new loads including steel, lead, SpheroTungsten Original-15 and Super Max-18, BPX Devastator, Hevi-Shot, slugs, 2-1/2", and master load data. The world's most complete sixteen-gauge ammunition guide. (108 pages)
---
Product Type: Loading manual and application guide specific to 16ga
Length: 108 pages.
Details: Over 500 lab-tested load recipes in lead and non-toxic shot.
Shipping: Free Shipping on BP Manuals and Brochures. Items that do not qualify for free shipping can be added to your order, but they will be charged shipping according to their weight. Offer valid for a very limited time within the U.S. only. Standard ground shipping only; BPI reserves the right to select carrier. Offer cannot be combined with other offers/codes or replacement orders. Offer is not retroactive and cannot be applied to prior orders.
Printed in USA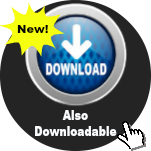 What others are saying about The Sixteen Gauge Manual:
"Ballistic Products has done an excellent job with the latest manual. A good deal of information is imparted, and there are enough loads to satisfy the most discerning fans of the 16-gauge... It should be on the shelf of every 16-gauge reloader."
-R.H. VanDenburg, Jr. "The 16-Gauge Revisited," Shotgun Sports Magazine, Dec '15


"The Sixteen Gauge Manual is absolutely wonderful. I am a fan of the 16 gauge and I've told everyone I know about the 16 gauge reloading manual. It's a great piece of work."
-G.S., Locust Grove, VA

"I rely heavily on BPI for my supplies. I really enjoy seeing my handloads at work in the field and find I have less cripples. Your Sixteen Gauge Manual is full of great recipes and I have tested many of them without a bust. So keep up the good work for us shotgun lovers."
-E.W.B., Brenham, TX