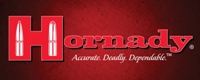 Hornady Lock-N-Load Power Case Prep Center 110 volt
This is the ultimate tool for your reloading bench. The Power Case Prep Center is the first tool on the market to combine all the necessary case prep tools and a power trimmer into one convenient unit. This will save you valuable real estate on your reloading bench, as well as precious time during the case prep process. The Lock-N-Load Power Case Prep Center includes a power trimmer, chamfer and deburring tools, primer pocket cleaner, and five neck brushes.
Technical Information:
Adjustment: Micro adjustable to 1/1000"

Collets Used: No, Uses Standard Hornady Shell Holders

Pilots Used: Yes, Hornady Cam-Lock Case Trimmer Pilots

Pilots Included: 22, 6mm, .270, 7mm, .30, .38 and .45 caliber pilots

Accessories: 5 Neck Brushes in today's most popular sizes

Optional Accessories Available: Flash Hole Deburring tool, Primer Pocket Reamers and Primer Pocket Uniformer (Sold Separately)

Operation Performed: Trimming, Power Chamfering and Deburring, Large and Small Primer Pocket Cleaners

Features: Trim cases from 3/4" to 3-1/4" in length
The vertical design of power trimmer and horizontal design of case prep tools keeps case shavings from falling into cases and makes case discharge easy.
FEATURES
Rugged housing and a powerful motor will give years of dependable service.

Trimmer is micro-adjustable to .001" for precise and consistent trimming. Trims small to large cases measuring 3/4" to 3-1/4".

Innovative design keeps metal shavings in the catch trays and out of the cases.

Easy grip handle offers leverage and torque.

Arrange the chamfer/deburr tools, primer pocket cleaners and neck brushes however you want on the front panel.
Use with Hornady shell holders and trimmer pilots.