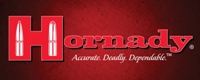 Hornady Lock-N-Load Classic Reloading Press #085001
Almost everything you'll need to reload for rifle and pistol!
A single stage press is perfect for both beginners and those who want complete control over the entire process. The Lock-N-Load Classic delivers both dependability and precision with its uniquely angled, solid cast frame that offers greater visibility and easier access to the cartridge. Designed to assure perfect die and shell holder alignment, its Lock-N-Load quick change bushing system also makes the process quick and easy.
Features:
Lock-N-Load Quick Change Bushing System
Lock-N-Load®
bushings not only let you switch from one die to another in a matter of seconds, they also offer the quickest and easiest die setup on the market.


Power-Pac Linkage and Solid Steel Arms Arms rotate on steel pins that run completely through the cast frame.


Postive Priming System™ (PPS) Once the spent primer ejects at the top of the stroke, you can add a new primer to the PPS and it self-aligns to feed and insert the primer at the bottom of the stroke where leverage is best.


Strong Angled Frame This high strength alloy frame offers the rigidity and stability needed for precision reloading, and is guaranteed never to break or fail.


Easy Grip Handle Large, ball-style grip reduces fatigue.

Product Type: Metallic Reloader
!Government Export Restriction! This item may be regulated for export by the U.S. Department of State or the U.S. Department of Commerce. Please see our Export Policy or contact our customer service prior to placing your order.

Made in USA