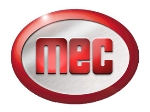 MEC 400E Skeet Set Clay Target Machine
Shipping and promotional coupons do not apply to this product. All shipping will be quoted and billed at actual freight costs.
The 400E skeet set builds upon the 300E version by upping target capacity to 400 clays for each machine. Set includes two machines. The motor and gearbox is also upgraded to a heavy duty unit designed for high volume use, while our clay locating system ensures flatter, straighter and accurate targets every throw. These American made machines come with all the features required by range owners to make setup and adjustment quick and easy, without the need for wrenches.
Holds 400 standard targets in an 8 column carousel.
Cycle time of 1.5 seconds.
Locking lever and turnbuckle adjustment for elevation.
Locking Lever and turnbuckle adjustment for fine tuning left to right angle.
Locking lever and turnbuckle adjustment for tilt means flatter straighter targets, no curl.
Clay locater ensures super accurate target presentation.
Upgraded heavy duty motor and gearbox.
Capable of throwing International targets.
110v option available.
Weighs 183 lbs per machine.
Dimensions are 39"H x 26"L x 25"W at zero tilt and zero elevation.
Three-year warranty and life-time warranty on main-shaft and one-way bearing.
Uses 12V Deep Cycle Marine Grade Battery, Group 24 Minimum.
SHIPPING: All MEC Clay Target Machines are shipped from separate facility. Shipping for the MEC Target Machines may require a lift gate. Our customer service team will provide a custom shipping quote prior to processing your order.
Please make sure that your contact information is correct so that we may contact you with the shipping quote.