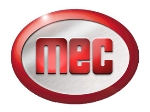 MEC E-Z Pak (#15CA)
This is one of those tools that is so simple in concept, but so effective.
How to do it the easy way:
Stack 25 shotshells into the EZ-Pak
Place a Factory-Style Shell Box over the EZ-Pak
Flip the E-Z Pak upside down and close the box
Voila! Standing before you is a perfect box of your handloaded shotshells.
Select gauge: 12, 16, 20, 28 & .410
A brilliant time-saving tool
Made in USA
Not available in 10-gauge
MEC Replacement Part/Accessory
#13015CA*
Made in USA
MEC EZ-Fill Funnel (#1308994) is another gizmo from MEC that works well as a partner product to the MEC shot/powder bottles. Together, these tools make loading so much easier and less frustrating. If you've ever poured shot or powder, then you have spilled costly shot or powder. This is just inevitable. Limit your costly spills and the expletives that emanate from your reloading bench with this simple funnel.
The EZ-Fill Funnel fits directly over all MEC (large or small) shot and powder bottles for easy non-spill fills. It couldn't be any easier and it will pay for itself in no time.
Click here to view MEC Bushing Chart

Curmudgeon's Loading Tips:
HOT-RODDING YOUR MEC RELOADER:
You can improve MEC performance with just a couple convenient accessories:
Better Crimps: When loading new/primed hulls, your crimps may not stay closed if you are using a standard plastic crimp starter. The Super Crown Crimp Starter is designed to put a lasting crimp memory into new plastic, essential for tight and functional crimps on new hulls. The Super Crown also provides better crimps on once-fired hulls too.
For more great load data and loading hints, click on the Curmudgeon and sign up for our weekly email updates and product specials.