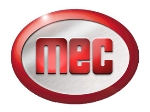 MEC Jig Fixture (#1308958)
We use this accessory in our lab so that we can swap out various types and gauges of MEC reloaders in a matter of seconds. The twist of a couple thumb screws is all it takes. This ingenious accessory fits every single MEC reloader and it allows you to store or change out your reloader in a jiffy.
Safely secures all MEC reloaders to your loading bench. No wobbling!
Easily interchange any MEC reloader with the twist of a couple thumb screws.
Can be mounted to bench, board or free-standing. Saves work space and your sanity.
One of our most popular MEC accessories - for very good reason!
Works with the new MEC Metallic loaders too.
Click here to view MEC Bushing Chart

Curmudgeon's Loading Tips:
The Universal Charge Bar is an alternative product that may save you money and storage space. Some people prefer using their bushings with original MEC Charge Bars, while others like the universal adjustability of the Universal Charge Bar.
HOT-RODDING YOUR MEC RELOADER:
You can improve MEC performance with just a couple convenient accessories:
Better Crimps: When loading new/primed hulls, your crimps may not stay closed if you are using a standard plastic crimp starter. The Super Crown Crimp Starter is designed to put a lasting crimp memory into new plastic, essential for tight and functional crimps on new hulls. The Super Crown also provides better crimps on once-fired hulls too.
For more great load data and loading hints, click on the Curmudgeon and sign up for our weekly email updates and product specials.

MEC EZ-Fill Funnel
#1308994
Made in USA