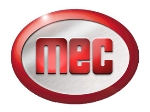 MEC 600 Jr. Mark V #8447 single-stage reloader
(*select gauge above)
The 600JR Mark V is a completely modernized and updated version of the original 600JR, which was first introduced way back in the mid-1950s. It's still a great reloader after all these years. Beginners and experts alike will appreciate its ease of use, adjustability, and reliability. The 600 JR has proven itself reliable for loading any type of shotshells, 10 gauge down to .410 bore.
Rate of Loading: The MEC 600 Jr. Mark 5 can load approximately eight to ten boxes per hour. and can be upgraded at a later date with the #285CA EZ Prime auto primer feed, which eliminates the need to handle each primer individually.
Versatile: The 600JR is adjustable for 3" shells, and is available in 10, 12, 16, 20, 28 gauges and .410 bore. MEC #8452 Die Sets can convert your 600JR to any other gauge. (Note: Pre-1983 models require #1308335 Die Sets, which differ from the current Mark V model.)
Resizing: When shotshells are fired they expand to the dimensions of your shotgun's chamber. To be reloaded, they must be resized accurately. If you find that the resize station on your 600JR is not adequate, we would recommend that you purchase MEC's Super Sizer resizing tool. This tool returns the shell base back to factory specifications, whether you are loading high or low base. BPI's ballistic experts HIGHLY recommend this resizing tool, especially if you are shooting a gun with a tubular magazine.
*STOCK NOTE: Even if this reloader is listed out of stock, we have multiple shipments arriving from MEC every week. Our volumes assure speedy shipment of your MEC reloader. Please call our customer service department at 1-888-273-5623.

BPI's Super Crown Crimp Starter
HOT-RODDING YOUR MEC RELOADER:
You can improve MEC performance with just a couple convenient accessories:
Better Crimps: When loading new/primed hulls, your crimps may not stay closed if you are using a standard plastic crimp starter. The Super Crown Crimp Starter is designed to put a lasting crimp memory into new plastic, essential for tight and functional crimps on new hulls. The Super Crown also provides better crimps on once-fired hulls too.
Shot & Powder Charges: For added versatility and convenience, we recommend the Adjusta-Drop adjustable charge bar. This excellent accessory quickly pays for itself in bushing and charge bar savings and it gives you almost limitless load flexibility.
Priming: The EZ Prime auto primer feed (#285CA) can be added to the 600JR. EZ Prime dispenses primers automatically, which is a great time saver and a calming influence when loading. (*The automatic primer feed feature is not available for .410 reloaders.)

Curmudgeon's Loading Tips:
Resizing high-brass hulls: If you are experience resistence when resizing high-brass hulls, try just a little bit of Mica Wad Slick on the brass, die, or resizing area of your reloader. A little dry lube goes a long way toward saving reloading sanity. Also, the MEC Super Sizer works very for all high brass hulls.
For more great load data and loading hints, click on the Curmudgeon and sign up for our weekly email updates and product specials.
MEC Standard Reloaders include 1 Charge Bar & 3 Powder Bushings

10 GA

2oz

37, 40, 44

12 GA

1-1/8oz

29, 30, 32

16 GA

1oz

23, 25, 29

20 GA

7/8oz

20, 22, 24

28 GA

3/4oz

14, 16, 21

.410

1/2oz

10, 11, 12

.410 3"

11/16oz

10, 11, 12
MADE IN USA