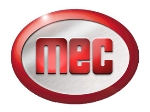 MEC Shell Guide Kit #8545
Original MEC replacement part/accessory.
Instructions in package: If a situation occurs where empty casing hang up on the reprime punch attach the stripping adapter bracket (part #8543) onto the press as shown in above view. For proper alignment the bracket has been designed to snap over the reprime cup.