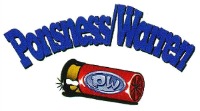 375C Du-O-Matic shotshell reloader 3" or 3-1/2"
Ponsness/Warren doesn't make the cheapest reloaders on the market, but they do make some of the best. Our lab has been using the model 375 to load our test loads for as long as we've been in business. In fact, we still have the first one we ever bought.
P/W understands that many shooters need a shotshell reloader that is both versatile and reliable. This smoothly operating singe-stage reloader uses only high quality machined tooling, insuring that each shell is given that "new-out-of-the-box" tapered crimp for which Ponsness/Warren reloaders are known. This loader is almost free of stamped metal and plastic parts. This means that it lasts and that it is strong enough to produce great loads of great variety, from target to hunting and lead to any type of non-toxic shot.
We especially appreciate the versatility of this reloader. We reload every gauge and every length on 375C reloaders. You can load up to 150 rounds/hour of easy target loads or you can spend as much time on a single hunting load as you'd like. You can even remove the die during the loading process for inspection, roll crimping, etc. If you are looking for a better tool to do the job, then this is your reloader.
Features of the Ponsness/Warren 375C
Extra large shot and powder tubes include baffles.
Bushing access plug for easy bushing inspection and changes.
Positive lock charging ring prevents accidental flow of powder.
Machined double construction frame for greaterstructural strength.
Removable spent primer tray.
Built-in shot and powder baffles assure consistent metering of powder/shot.
Tru-Star and Tru-Crimp assemblies apply great crimps.
All-metal crimp starters are available for improved crimps on new hulls.
Top-down taper crimping. (Special separate tapering tool on 10ga only)
Toolhead can hold two gauges at once. Lock screws maintain exacting setup tolerances.
Shot and powder drain system makes changes very easy.
Trouble-free and easy tip-out wad guide fingers for all loads and wad combinations.
Includes shot and powder baffles for even metering and flow.
Positive full-length resizing die: shell fully resized and contained throughout the entire loading operation.
Sizing die is perfectly centered at each station by spring loaded ball-check bearing.
Loads all types of shot (lead, steel, ITX, Hevi-Shot) without the need for a conversion kit
Models available for reloading almost all shell gauges and lengths
Large operating handle provides unmatched leverage.
Durable powder coat finish
Can be converted to other gauges with a 375 Tooling Kit (sold separately).
Precision-machined parts

Curmudgeon's Loading Tips:
Resizing, crimping and versatility: These are the three most important aspects of a reloader. This is why I really enjoy loading on the 375C. The more you load, the more you'll appreciate how well this reloader does the fundamental and most important things. If you are experience resistence when resizing hulls, try just a little bit of Mica Wad Slick on the brass and/or sizing die.
Already have a bunch of MEC Bushings? No problem! Just pick up the MEC Bushing Converter and use your MEC bushings with your Ponsness/Warren reloader.
For more great load data and loading hints, click on the Curmudgeon and sign up for our weekly email updates and product specials.

Product Type: 375C Du-O-Matic Reloader

Made in USA
EXCELENCE In Action
Over the past fifty plus years of reloading, I have had ocassion to use most of the tools/presses on the market. Most will do the job to one degree or another. HOWEVER, I have owned and used the P-W tools; 2 each 375s, 1 600 series and one 800 series extensively and find them to be without peer. Rounds loaded on these tools will feed in ANY gun Ive used and look like factory new. They accomplish this without the consternation that accompanies many other tools. I can honestly say you will never be sorry for aquiring a P-W unit.
- A. Lee Child, MT