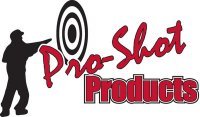 Pro-Shot Flannel Gun Patches 20ga - 410 (250/bag)
Pro-Shot Cleaning Patches are 100% cotton flannel. These patches are designed to absorb foreign matieral and residue, and carry it through the bore with the least amount of abrasive contact to the barrel's rifling.
Also available in 12 - 16 gauge.

About ProShot products:
Our staff (and The Curmudgeon) thinks these are some of the best gun care products available in the market today. They are made in Illinois by a fine family company. You can buy cheaper products to take care of your gun, but why would you? In terms of value, you'll get more from Pro Shot. So, spend a few cents more and take care of your firearm investments with a great product that is made in the USA.