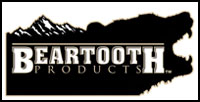 Beartooth Slip-On Recoil Pad Kit (Black)
The Slip-on Recoil Pad kit is an easy and affordable solution for uncomfortable recoil or imperfect shotgun fit. The kit comes complete with one slip-on neoprene sleeve and four interchangeable hi-density foam inserts (1/4", 3/8", 1/2", 5/8") to reduce recoil by 40% or more. Can slip over existing recoil pad. Maximum comfort ensures more consistent results, shot after shot.
Made in the USA. Black.

Curmudgeon's Loading Tips
For great load data and loading hints, click on the Curmudgeon and sign up for our weekly email updates and product specials.

Gun part/accessory
Made in USA