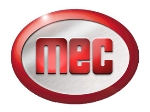 MEC Slugger Short Kit #9216 (select gauge)
This kit allows you to convert your 600 Slugger to load shortened shells. Just leave your loader adjusted for standard length hulls and change to shorter shells by simply inserting the machined plate. Includes riser plate and shell holder. For Slugger 600 reloaders only.
Graphic: The photo above shows how this kit works. The 2-1/2" 28ga shell on the right is raised by the plate and allows for normal reloader functions. The 2-3/4" 28ga shell on the left is for pictured for reference. All kits work in essentially the same manner. Some Short Kits come with additional tubes, etc.
Go to: MEC 600 Slugger Reloader
Kit #9216 is available in two gauges:
921612 MEC 600 Slugger Short Kit 12 gauge

921620 MEC 600 Slugger Short Kit 20 gauge

Curmudgeon's Loading Tips:
Resizing high-brass hulls: If you are experience resistence when resizing high-brass hulls, try just a little bit of Mica Wad Slick on the brass, die, or resizing area of your reloader. A little dry lube goes a long way toward saving reloading sanity. Also, the MEC Super Sizer works very for all high brass hulls.
For more great load data and loading hints, click on the Curmudgeon and sign up for our weekly email updates and product specials.

Complete installation instructions included.
Kit reduces length of shell loaded
Made in USA