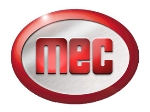 MEC Maintenance Kit #8948
Just the right tools for keeping your progressive MEC reloader running smoothly.
Kit includes:
Anti-Sieze Collet Lubricant #8925 (resizer lubricant for ease and longevity)
Debris Brush #8946 (removes debris, excess oil, applies lubricants)
Pick #8945 (Essential for working in tight spaces)
Column Spring Lifter #8922 (lift heavy springs for cleaning)
Closure Nut Wrench #8921 (adjusts resized brass dimension)
The collet wrench is for the adjustable closer on the 8567 Grabber & 9000 Series, spring lifter (same series machines, but especially for the 9000H), dental pick for cleaning shot out of the collet or the indents in the shell carrier (same series machines) and collet lubricant.
For the 600 Jr. and other single-stage MEC machines, the only lubrication that is necessary is oiling the linkage and the main shaft of the machine and greasing the roller on the cam crimp die. Also apply a little grease to the head of the eject bolt.
MEC's own collet lubricant for resizing and actuating parts on your MEC reloader. Improves loading performance and extends the life of your MEC tool.
Necessary for collet resizers, like those found on the Super Sizer tool.
Instructions for lubricating collet:
Prior to lubricating collet, make sure that the inside and the outside of the collet are free of shot, powder and other residue.
Apply a thin layer of Anti-Seize Lubricant to each of the eight outside fingers of the collet. (See Additional Images.) This can be applied with a small artist brush or cotton swab. Repeat as needed.
Lack of lubricant will result in extra effort to operate the machine.
The inside of the collet and shell lifter must be kept clean and dry.
The pivoting points on the machine and the main shaft should also be lubricated periodically using a heavy-weight oil. DO NOT USE SPRAY LUBRICANTS.

Curmudgeon's Loading Tips:
Resizing high-brass hulls: If you are experience resistence when resizing high-brass hulls, try just a little bit of Mica Wad Slick on the brass, die, or resizing area of your reloader. A little dry lube goes a long way toward saving reloading sanity. Also, the MEC Super Sizer works very for all high brass hulls.
For more great load data and loading hints, click on the Curmudgeon and sign up for our weekly email updates and product specials.

MEC part/accessory
MEC #: 8948
Made in USA